A Gathering of Friends in New York
Connecting with other family members whose children live with genetic vision disorders is a priority for Sam and Vivian Hardage, founders of The Vision of Children Foundation. That is why, during a recent trip to New York City, they invited family members to join them for a reception in midtown Manhattan. About two dozen parents, grandparents and even a few adult children came together for a special evening to hear about the latest progress in research and hopes for a cure.
Sam shared with attendees the latest news on the frontier of research. Scientists are making ground-breaking advancements, including Dr. Alejandra Young's latest discovery of a second gene that causes Ocular Albinism, which was published in September 2016. Read more about her discovery here.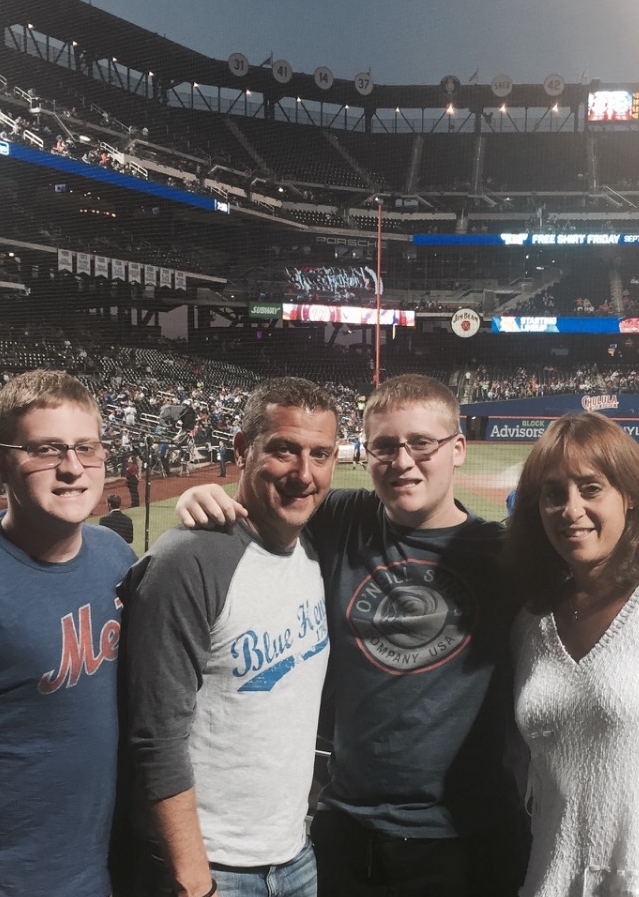 After listening to Sam speak, one mother shared that she feels confident that scientists who are working with The Vision of Children Foundation will be the ones to find a cure. Her 12-year-old daughter has Oculocutaneous Albinism (OCA), an inherited vision disorder that reduces visual acuity. "She is doing well and prospering," the mother said, "but I would love to see the day when she doesn't have to deal with OCA."
Sara and Bobby Sheehan, who have been longtime Family Network Members, commented on how nice it was to reconnect with other family members. Shortly afterward, they became involved in the Vision of Children's newest Vision Hero video. The filmmakers created an inspiring and moving segment on Abigail Bean, a 10-year-old gymnast who dreams of one day participating in the Olympics. They have since volunteered to serve as media consultants for VOC.
The evening concluded with hope for the future. Many family members believe in the value of helping The Vision of Children continue its work by mentoring other families and providing financial support. We thank our long-time friends and our brand new friends for coming together to connect and share their experiences, challenges, and most importantly, the triumphs of their children, which inspire us all!
"Never doubt that a small group of thoughtful, committed citizens can change the world; indeed, it's the only thing that ever has." – Margaret Mead